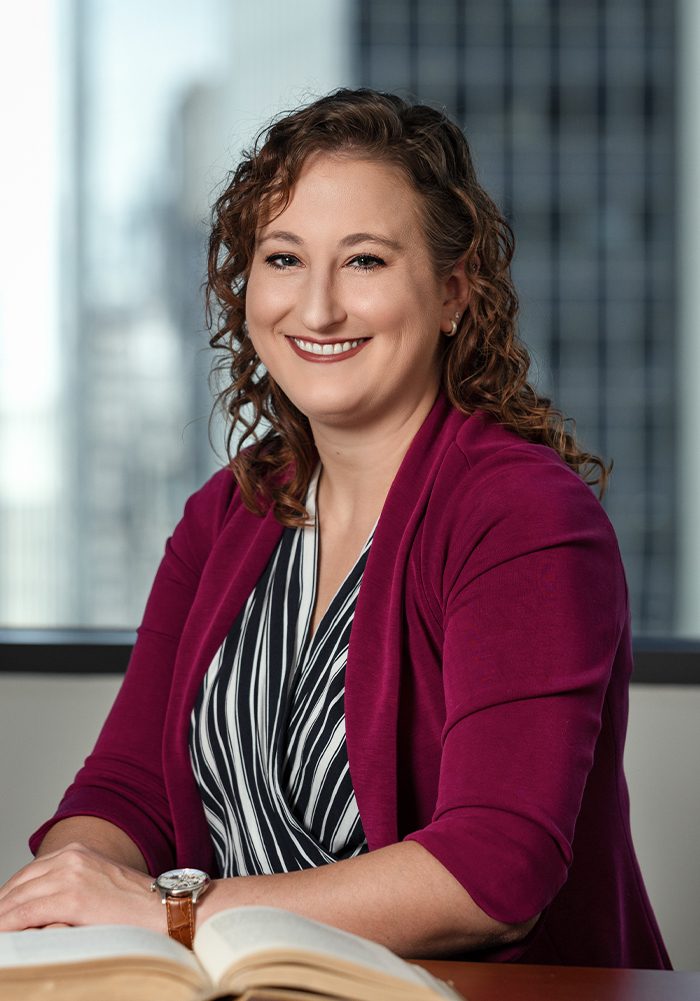 Shayla McKee is an Associate Attorney practicing Family Law. Shayla is a passionate advocate who focuses most of her practice on high-conflict custody disputes and divorce, but has experience in all major areas of Family Law in Washington.
Shayla decided that she would attend Washington State University at the age of four and carried that goal through to graduation. She graduated in 2011 with a BA in Political Science, before moving cross-country to attend law school at Seton Hall University School of Law in Newark, New Jersey. Having never visited New Jersey, she embraced the unknown and moved 3000 miles away from home to pursue her dreams of becoming a litigator. She graduated with her JD in 2014 and began a judicial clerkship in Essex County shortly thereafter. During this clerkship, Shayla worked closely with the Hon. Michael R, Casale J.S.C. (Ret.) in the preparation, management, and disposition of motions filed in the Matrimonial Division. This experience gave Shayla a better understanding of not only effective advocacy in court, but for the mechanics of the judicial system itself. She continues to put this experience to good use in litigating her cases today.
Shayla has been practicing exclusively family law across Washington State since 2016. Having grown up in many areas of the State, Shayla has brought that same curiosity for new experiences to her practice. To date, she has practiced in fourteen counties across the state, from Walla Walla to Whatcom. Each county brings its own unique challenges, just as each case brings its own unique concerns to be addressed. Shayla works closely with her team and with her clients to make sure cases move toward settlement. She has significant experience with motion practice, mediation, arbitration, and trial, but still evaluates each case independently to strategize the next best steps for moving matters forward.
In her personal time, Shayla is a member of the Board of Directors for Snohomish County Legal Services and regularly volunteers for their free Family Law Clinic. Away from professional duties, she enjoys spending time with friends and family, including her partner and their two cats, Magnus and Echo. She also often crochets or knits whenever she has a free moment and enjoys long walks with a good audio book.