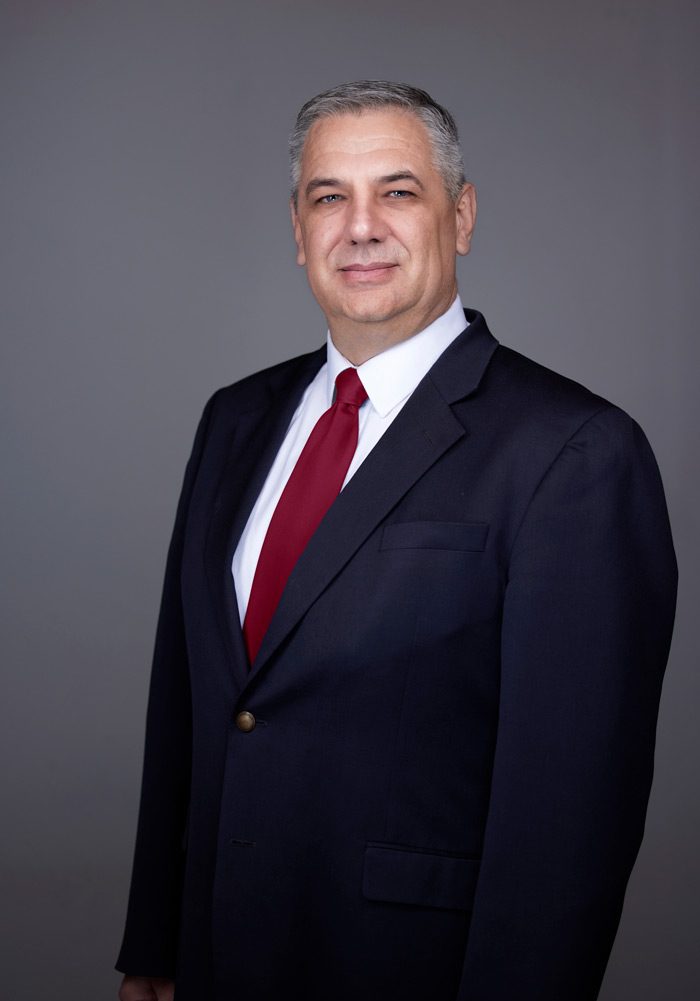 Paul Waldron is all about helping individuals and families protect the things most important to them and has been doing so for over 25 years. Paul seeks to do things differently to help clients achieve their goals by offering unique solutions that deliver peace to clients, whether peace in clients' relationships with others or the peace of mind from knowing they have properly settled their personal and financial affairs. Paul uses his experience to assist clients in resolving issues efficiently and effectively, minimizing distress in clients' experience in resolving their legal matters.
Born and raised in Southern California and living in Spain for two years, Paul speaks Spanish fluently. He graduated from Brigham Young University with a Bachelor of Arts degree in American Studies with minors in Philosophy and Analytical Thinking. In the summer between graduating and beginning law school, Paul attended and graduated US Army basic and advanced individual training as an enlisted member of the Utah Army National Guard. After graduating from the J. Reuben Clark Law School, Brigham Young University, he clerked for a Utah state district court judge and has been practicing law throughout Utah ever since.
Areas of law include family law, adoption, estate planning, probate, guardianship, and juvenile court matters. Paul is also a mediator and special master.
In other advocacy, Paul worked 4 years full-time as a Guardian ad litem for the State of Utah. He has served as vice president and president of the Central Utah Bar Association. Paul was recognized with the Debbi Myers Outstanding Community Service Award by the Fourth District Pro Bono Committee and Timpanogos Legal Center, and continues to volunteer and provide pro bono service throughout the State of Utah.
Paul's private law practice was interrupted for 15 months when he deployed to Afghanistan in support of Operation Enduring Freedom. Some of his duties included advising commanders regarding military justice and the law of war and mentoring Afghan National Security Forces. Paul has served in various positions in his 28+ years of military service, currently serving as a reservist in the US Army Reserve, US Army Judge Advocate General's Corps.
In his moments of free time, Paul enjoys his family, is working on his Masters of Strategic Studies from the U.S. Army War College, and makes artisan sourdough bread.
Paul Waldron trata de ayudar a las personas y familias a proteger las cosas más importantes para ellos y lo ha estado haciendo durante más de 25 años. Paul busca hacer las cosas de manera diferente para ayudar a los clientes a alcanzar sus objetivos al ofrecer soluciones únicas que brindan tranquilidad a los clientes, ya sea paz en sus relaciones con los demás o la tranquilidad de saber que han resuelto adecuadamente sus asuntos personales y financieros. Paul utiliza su experiencia para ayudar a los clientes a resolver problemas de manera eficiente y efectiva, minimizando la angustia en la experiencia de los clientes en la resolución de sus asuntos legales.
Nacido y criado en el sur de California y viviendo en España durante dos años, Paul habla español con fluidez. Se graduó de la Universidad Brigham Young con una licenciatura en Estudios Americanos con las especialidades adicionales en Filosofía y Pensamiento Analítico. En verano entre graduarse y comenzar la escuela de derecho, Paul asistió y se graduó del entrenamiento individual básico y avanzado del Ejército de los Estados Unidos como miembro alistado de la Guardia Nacional del Ejército de Utah. Después de graduarse de la Escuela de Derecho J. Reuben Clark, Universidad Brigham Young, trabajó para un juez de la corte de distrito del estado de Utah y ha estado ejerciendo la abogacía en todo Utah desde entonces.
Las áreas de derecho incluyen derecho familiar, adopción, testamentos, sucesiones, tutela y asuntos de la corte juvenil. Paul también es un mediador y perito judicial.
En otra abogacía, Paul trabajó 4 años de tiempo completo como Guardián ad litem para el Estado de Utah. Se ha desempeñado como vicepresidente y presidente de la Asociación de Abogacía de Utah Central. Paul fue reconocido con el Premio al Servicio Comunitario Sobresaliente de Debbi Myers por el Comité Pro Bono del Cuarto Distrito y el Centro Legal Timpanogos, y continúa siendo voluntario y brindando servicio pro bono en todo el Estado de Utah.
La práctica de derecho privado de Paul fue interrumpida durante 15 meses cuando fue enviado a Afganistán en apoyo de la Operación Libertad Duradera. Algunos de sus deberes incluyeron asesorar a los comandantes con respecto a la justicia militar y el derecho de la guerra y asesorar a las Fuerzas de Seguridad Nacional Afganas. Paul ha servido en varios puestos en sus más de 28 años de servicio militar, actualmente se desempeña como reservista en la Reserva del Ejército de los Estados Unidos, Cuerpo de Abogados Generales del Juez del Ejército de los Estados Unidos.
En sus momentos de tiempo libre, Paul disfruta de su familia, está trabajando en su Maestría en Estudios Estratégicos de la Escuela de Guerra del Ejército de los Estados Unidos y hace pan de masa madre artesanal.