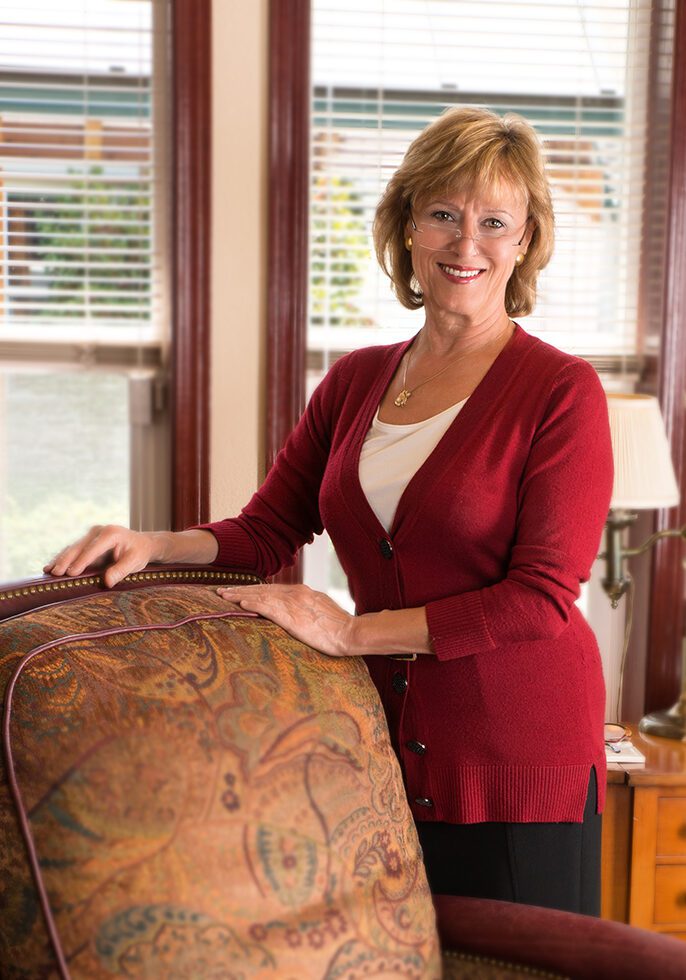 Margaret is passionate about helping people move forward in their lives. She offers clear thinking, smart strategies, and effective solutions. Whether helping a Dad stay relevant in his children's lives, obtaining a reasonable maintenance award, dividing assets fairly, or navigating a high conflict custody case, she tries hard to stop the conflict and achieve peace. Sometimes that means being reasonable and practical. Sometimes it means aggressive litigation, especially when children are at risk of harm. Sometimes it means coaching "behind the scenes"; helping someone complete a "do it yourself" divorce, or providing a "second opinion". Often it means thinking "outside the box" – her favorite mode of problem solving.
Born in Germany, Margaret immigrated with her parents, brother and sister, to a dairy ranch in northern California when she was 5. After her parent's high conflict divorce she moved more times than she wants to remember. She started her professional career in nursing, and continued to military social work before her 10 year management career in a large telecommunications company. She has worked as a family counselor, mental health social worker, drug/alcohol specialist, Guardian ad Litem, line and staff manager, and more recently as a business and professional coach. She is a Vietnam era veteran with a soft spot in her heart for veterans and military families.
Margaret came to the Pacific Northwest by way of New Mexico and Colorado. She moved to Olympia after graduating from the University of Puget Sound School of Law (now Seattle University School of Law) in 1990. She was a law clerk to Gerry Alexander while he was at the Court of Appeals in Tacoma and then opened her law practice above the Budd Bay Café in 1991. Margaret solved family law problems for 28 years in her own firm, Brost Law, before joining Gravis as the Olympia Branch Managing Attorney. As a trained mediator with advanced degrees in Counseling and Executive Coaching, she looks for solutions that keep people out of the courtroom.
She enjoys helping self-representing parties manage their own family law case; developing strategy for clients who need full representation; and working collaboratively with both clients and her team in complex cases that require the involvement of mental health or substance abuse professionals. She is licensed to practice in Washington, as well as the federal court in the Western District of Washington, and the 9th Circuit Court of Appeals. She is also licensed to practice in the Chehalis Tribal Court. She is member of the Washington Bar Association, Domestic Relations Attorneys of Washington, Thurston County Bar Association – Family Law Section, and Washington Women Lawyers Association.
When not at work, she loves zooming through water powered by the wind and a big kite.
Practice Areas:
Divorce
Separation
Unmarried couples
Paternity
Custody
Grandparent/Relative Visitation
Military Issues
Parenting Plans
Child Support
Restraining Orders
Contempt
Modifications
Relocations
Self-Help (Document Preparation, Advice and Trial Coaching)
Second Opinions
Mediation (Family Law only)
Arbitration (Family Law only)