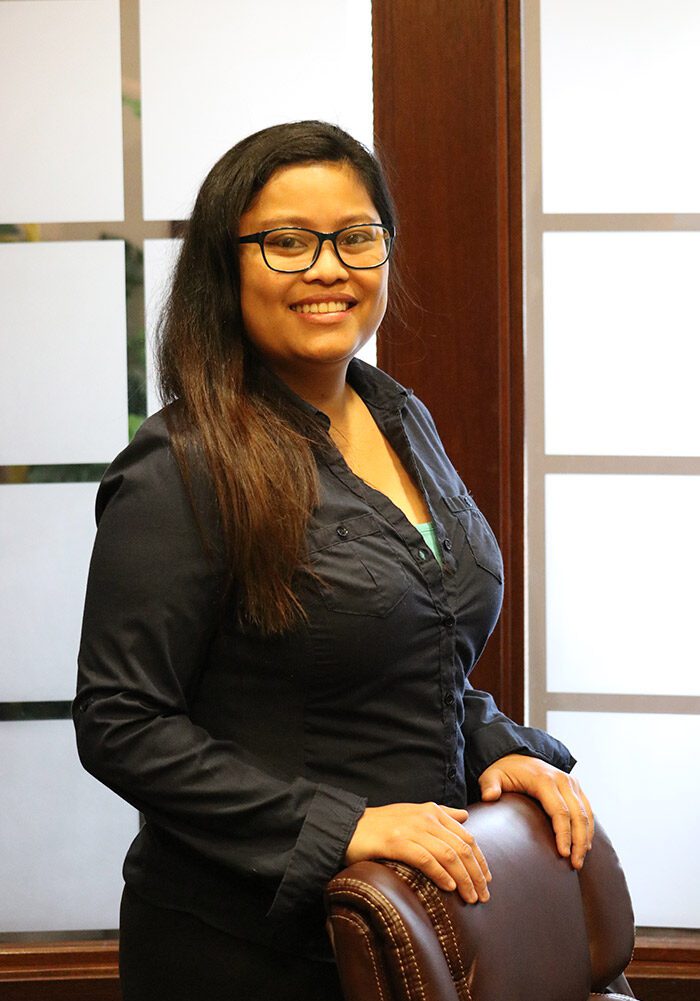 Kristina Haugen was born in the Philippines. She was adopted at 6 years old by a military family. They were stationed in Okinawa, Japan for 4 years. They then relocated to Lacey, Washington for 5 years, and finally settled in Yelm, Washington.
Kristina graduated with honors from Yelm High School in 2007. She graduated from Washington State University with a B.S in zoology in May 2011. She interned at Northwest Trek Wildlife Park before working with Margaret Brost in July 2013 as her office assistant for family law. As time progressed, Kristina was given more responsibilities and job duties, including legal assistant work, templating documents in HotDocs, and creating a web app for client interviews.
During her spare time, Kristina likes spending time with her dog and cat. Her hobbies include snowboarding, wakeboarding, camping, hiking, volleyball, and board games.