About Enrika L.F. McGahan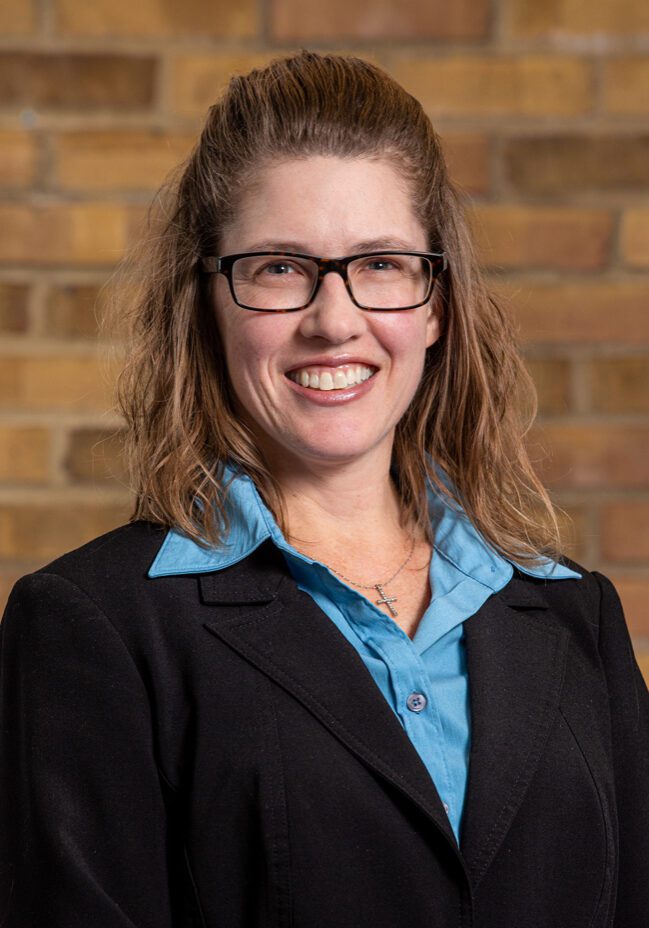 Enrika grew up on a farm in Rhodes, Michigan. From her responsibilities, which ranged from caring for animals to baling hay, she learned the value of hard work and performing to her best ability no matter how menial the task. After high school, she attended Grand Valley State University, graduating cum laude in 1992 with a Bachelor of Business Administration with a major in accounting and a minor in political science. She attended Indiana University Law School in Bloomington, Indiana and earned her law degree in 1996. Enrika was admitted to the State Bar of Michigan in 1996 and since then she has regularly practiced municipal law. Her municipal law practice involves a broad range of areas including contracts, probate, real estate, land use, environmental, labor/employment, civil litigation, and criminal prosecution. She also recently began assisting veterans with their disability claims.
Away from the office, Enrika enjoys time with her husband and their three children, and watching the antics of their two dogs and chicken (who thinks she's a dog). She also enjoys playing piano and reading. A few of her favorite authors include Jane Austen, Elizabeth Gaskell and Ted Dekker. Enrika has been a long-time member of the Catholic Church.