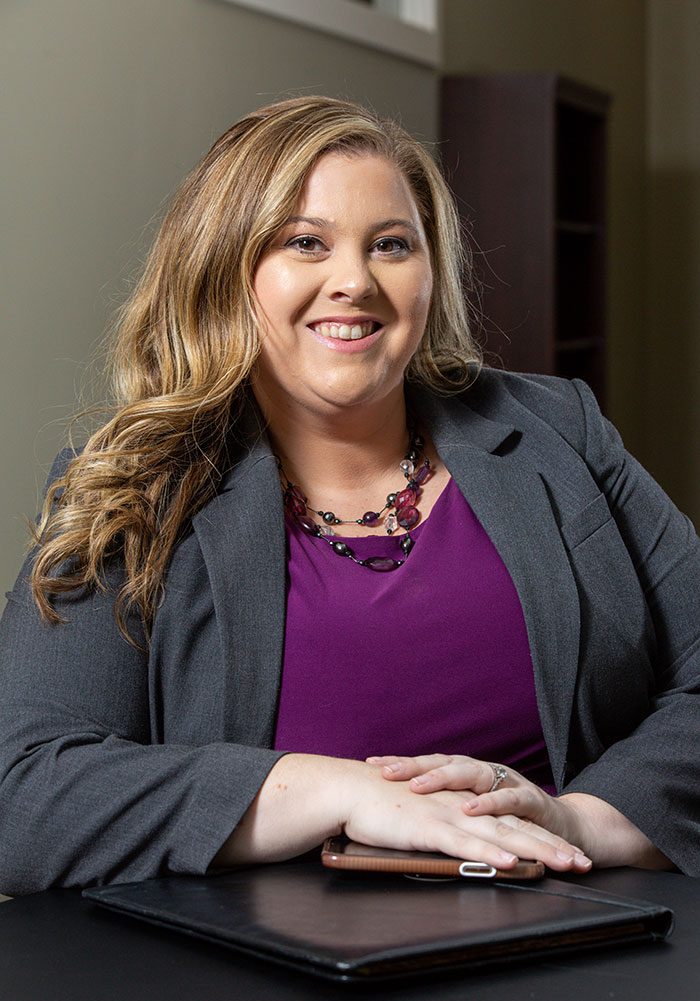 A native Michigander, Amber was born and raised in West Michigan. Most of her upbringing was spent in the Grand Rapids area where she developed deeps ties to the local communities and fell in love with all that West Michigan has to offer.  After graduating with honors from East Kentwood High School, Amber completed her undergraduate studies at Western Michigan University where she double majored in both Public Law and Journalism and again graduated with honors. Subsequently, Amber attended Thomas M. Cooley Law School on a merit-based Honors Scholarship Program. While attending law school, Amber served as Secretary and Founding Board Member of a student chapter of the Women Lawyers Association of Michigan. Additionally, Amber successfully completed internships with two legal entities focused on providing legal services to lower income individuals, Voices for Hope PLLC and The Access to Justice Clinic, while working as a Deputy Circuit Court Clerk for the 17th Circuit Court.
Upon graduating law school, Amber opened her own law practice focusing mainly on areas of the law related to family law, estate planning, real estate law, and small business formation.  After maintaining a solo practice for more than seven years, Amber joined Gravis Law to further the outreach and tailored legal services she is able to offer her clients.
Amber represents clients in the areas of family law, child custody, divorce, child support, parenting time, estate planning, and a range of other specialties; and, is currently an active member in good standing of The State Bar of Michigan, Women Lawyers Association of Michigan, and the National Association of Woman Lawyers.  In her spare time, Amber enjoys spending time with her family, traveling, and CrossFit.