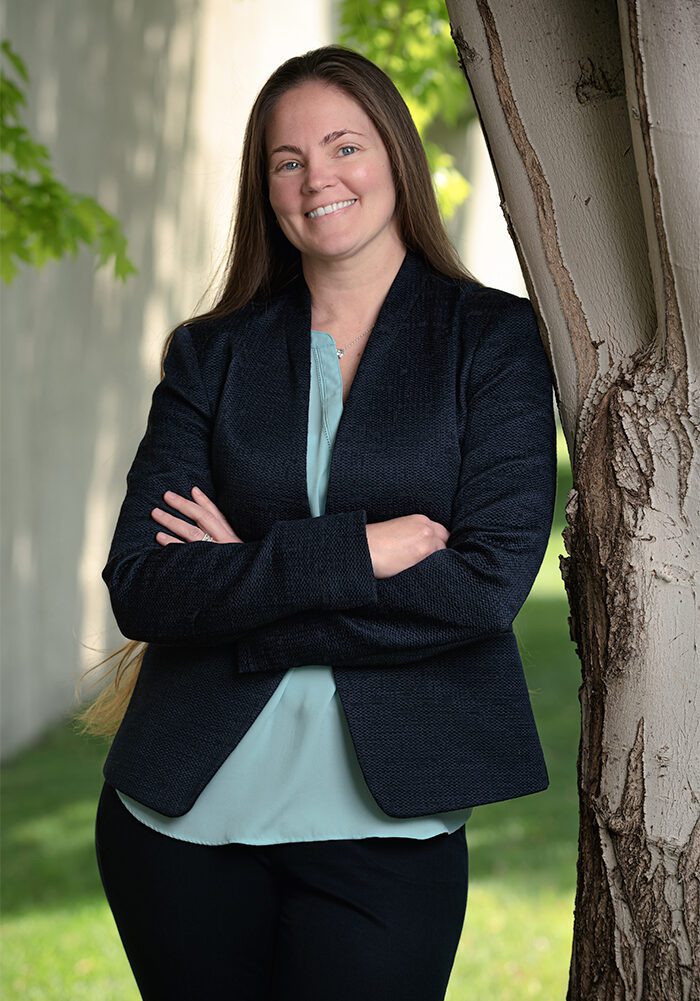 Rebecca Saitz works with the Gravis Family Law Team in Richland and assists the Family Law Team with legal research and writing, along with special education and disability law. Rebecca's background in special education and advocacy provides a unique perspective on human dynamics and relationships. She understands that each case is unique and values the insights of her clients, colleagues, and mentors.
Rebecca was born and raised in New York. She is an alumna of Florida Atlantic University, where she received her Bachelor's degree in Psychology with a dual focus on cognitive development and social/personality development. Rebecca then went on to graduate with a combined Ed.S/M.S (Counseling in Human Services with a specialization in School Psychology) from The Florida State University. While there, Rebecca was a two-term President of the Counseling and Psychological Services in Education Graduate Student Association. She was also selected by her peers to act as the Intern Representative of her local school psychology association. Rebecca later received advanced graduate training in the psychology of performance, and successfully completed a Mental Conditioning internship with Evert Tennis Academy in Boca Raton, Florida. She pursued her legal education through the WSBA APR Rule 6 Law Clerk program under the tutelage of Katherine Sierra-Kelly and other learned members of the Washington State Bar.
Rebecca also completed the COPAA Special Education Advocate Training program to expand the advocacy skills she learned as a school psychologist. While working as a school psychologist in Oregon, she was an Oregon Intervention Systems (OIS) certified instructor. OIS is "Oregon's system of training and implementing the principles of Positive Behavior Support and Intervention to students" with behavioral and/or cognitive challenges. Rebecca engaged in local advocacy work before enrolling in the WSBA Rule 6 Law Clerk program. For a little over three years, she assisted with special education and disability law cases throughout the state of Washington. In 2020, Rebecca expanded her legal education and training to include Family Law, Estate Planning, Probate, and Criminal Law (misdemeanors and infractions).
Rebecca is passionate about advocating for the civil rights of students with a focus on research and evaluation. She takes this same passion for advocacy and advancing the rights of her clients into other areas of the law. Rebecca is also interested in assisting with matters pertaining to guardianship, estate planning, and disability rights.
In her spare time, Rebecca enjoys interacting with the members of her community – whether it is through coaching youth developmental or introductory sports, participating in endurance events with her husband, or volunteering with her Gravis Law colleagues or friends. Rebecca was a member of the Benton Franklin Law Day Committee in 2020 and 2021, and looks forward to rejoining that Committee for the 2022-2023 term. She embraces opportunities for learning and can often be seen at various continuing learning events. Rebecca has provided professional presentations related to dyslexia, the administration and interpretation of select psychological and academic test batteries, and understanding psychoeducational evaluations.
Rebecca is licensed to practice law in Washington State.