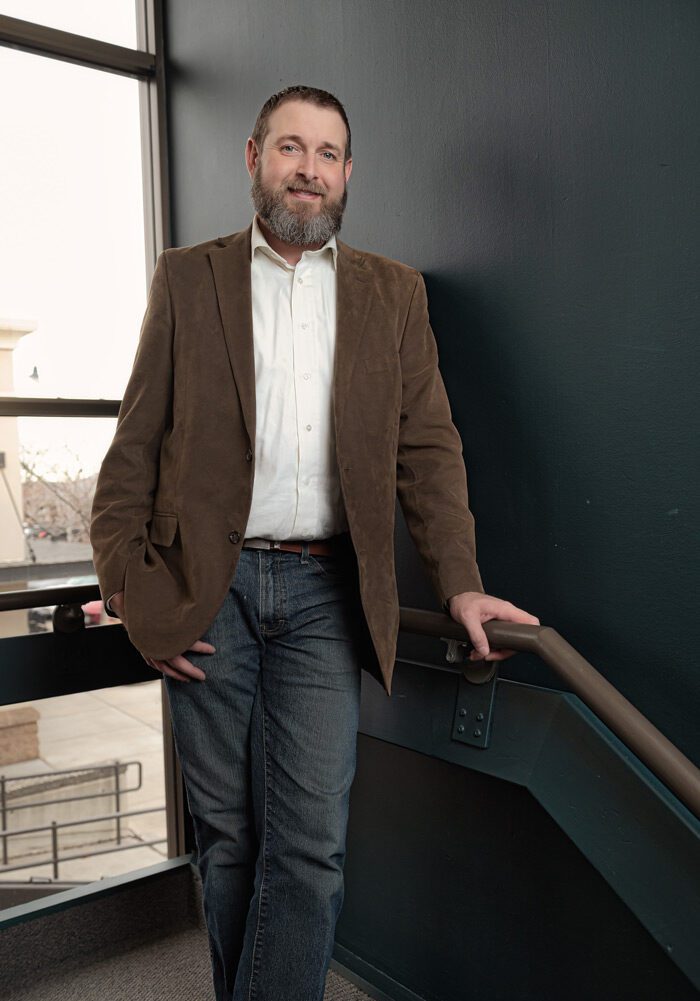 Mr. Johnson's problem-solving and innovative persona was apparent at a young age. He began working at 14 years old and held a variety of jobs through high school and college as a laborer in a local scrap metal yard, an auto mechanic, an auto body technician, a farm laborer, a metal and welding fabricator, a tow truck operator, and an engine builder building NASCAR tour edition race engines. After college, he started in a manufacturing plant building windows and doors and was rapidly promoted to serve as the production manager until he relocated in 2010. Prior to earning his law degree, his entrepreneurial spirit inspired him to start a couple companies providing unique solutions, one aimed at greatly reducing maintenance costs for manufacturing companies and another to prevent blisters for endurance off-road racers.
Mr. Johnson began practicing law in Dayton, Washington located in southeastern Washington and soon became a Partner with Gravis Law, PLLC. His practice has spanned numerous practice areas including real property, agricultural law, estate planning, probate and estate administration, business law, civil litigation, civil appeals, landlord and tenant law, criminal defense, criminal prosecution, municipal law, and family law. In recent years, his primary practice focuses are in estate planning and probate, real property, agricultural law, and business law, and leads Gravis Law's estate planning, probate, and estate administration group.
Mr. Johnson believes in the strength of community and realizes that active volunteers are a key part of building a community. He currently serves as President of the Columbia County Fair Board, is a Member of the Waitsburg Masonic Lodge, and is a former member of Lions Club, Kiwanis, and Rotary. When he isn't at work, he enjoys spending time with his family, volunteering, fishing and hunting, golfing, skiing, automotive restoration, and motorsports.