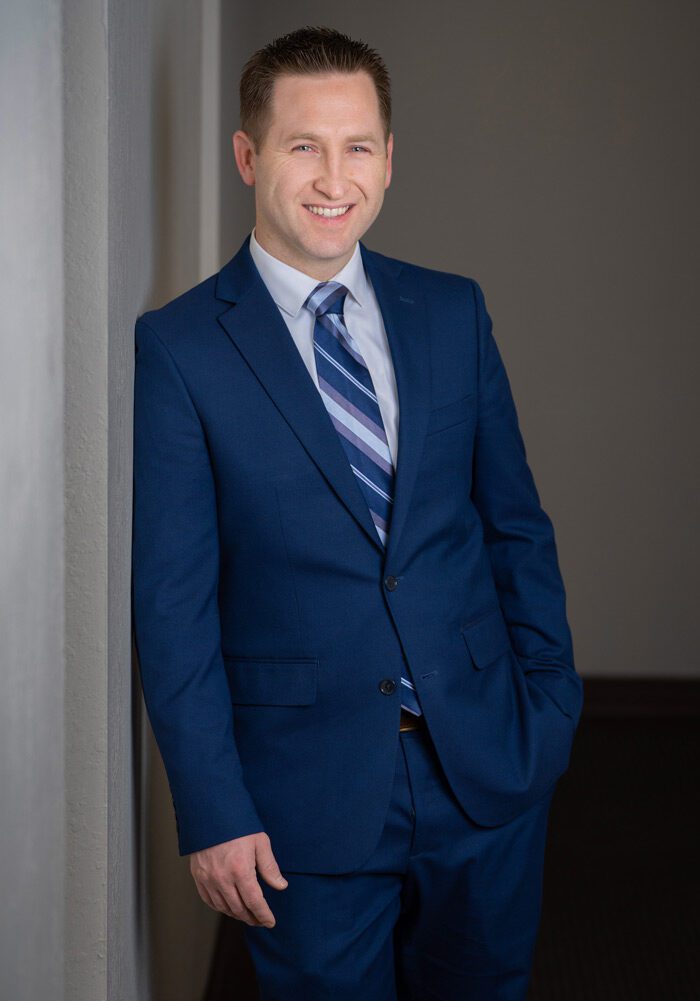 Tyler is a litigator in our Spokane office. He has extensive experience in disputes related to property rights, construction, homeowners' associations and restrictive covenants. Tyler knows that his clients' interests are best served by a "problem-solving" approach to litigation. Tyler also has broad experience in a variety of transactional and compliance matters, where he applies his knowledge and experience to help clients avoid legal disputes whenever possible. Tyler enthusiastically embraces the mission of Gravis Law to make the law understandable to his clients.
Born and raised in Arizona, Tyler met his wife Nicole (a Spokane native) while earning his Bachelor's Degree in Economics and Political Science from Brigham Young University. Tyler earned his Doctorate of Jurisprudence from Harvard Law School while teaching economics at Harvard College.
Tyler currently serves on the Board of Directors for Greater Spokane County Meals on Wheels, and volunteers substantial time to his church and local community. He loves spending time with his family and friends playing board games or camping in the beautiful inland northwest.