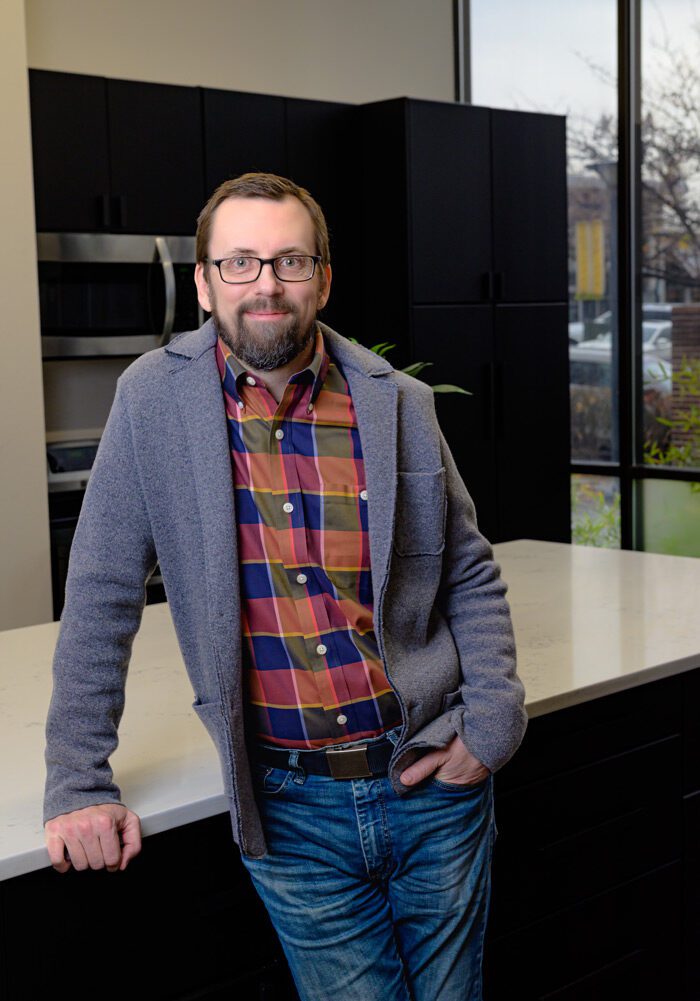 A native of WA state, Herb grew up in Edmonds. Herb has worked in the creative field for over 18 years, starting as a production designer right out of college. After 4 years, he left the corporate world to become self-employed for at least 11 years. As self-employed, he worked with mostly small- and medium-sized companies providing graphic, web design/development, photographic, and marketing services.
He and his wife (Leslie) of 25+ years came to the Tri-Cities in January of 2013 and quickly became part of the small business ecosystem there. He co-founded Wildland Labs, Inc. as a creative agency and then expanding that to a creative + software agency with other like-minded small business folks in the Tri-Cities.
Herb has always had a creative streak, whether drawing, music, photography, or in his adult years graphic/web design, and is excited to bring his skillset coupled with years of experience to Gravis. He also brings zany humor and lots of movie quotes.
You can probably catch him working & cracking jokes at Fuse Co-Working in Richland, just kitty-corner from the Gravis office on Knight Street.
He loves movies (hence the movie quotes), plays & teaches drums, serves as a deacon at his church in Kennewick, and enjoys fly fishing with his brother and a few friends.